The relationship between design, object and memory: the Renato Russo exhibition
Keywords:
Material Culture, Museums'design, Object, Museology, Theatre of Memory
Abstract
The objects and their functions are configured depending on how they will be used, assuming they can be used as archives' tools, material culture inputs, generators of memories or simply perform the function for which they were designed. Thus, it becomes necessary to discuss the functions of museum objects and culture. To this end, the relations created between the items exhibited and the exhibition design in the process of memory elaborating will be identified, considering that both are inserted in an institutional space configured as Theater of Memory. The argument is supported by concepts from Hooper-Greenhill, Meneses and Ramos. As a case study, the exhibition Renato Russo, from the Museu da Imagem e do Som of São Paulo, was elected, including the description of the chosen objects and the dynamics created between the exhibition space, the objects and the visitor.
Downloads
Download data is not yet available.
References
[1] 'Críticos, especialistas e leitores elegem as melhores atrações de 2017 em São Paulo' (2017-12-29), in GUIA FOLHA, https://guia.folha.uol.com.br/especial/2017/12/criticos-especialistase-leitores-elegem-as-melhores-atracoes-de-2017-em-saopaulo.shtml?origin=uol (acesso em 2019-10-12).
[2] Hur, D. U. 'Memoria y tiempo en Deleuze: multiplicidad y producción', Athenea Digital. Revista de pensamento e investigación social 13(2) (2013) 179-190, https://doi.org/10.5565/rev/athenead/v13n2.1088.
[3] Silva D. R. 'Museus: a preservação enquanto instrumento de memória', Cadernos de Sociomuseologia 16(16) (1999) 39-67, https://revistas.ulusofona.pt/index.php/cadernosociomuseologia/article/view/351.
[4] Ramos, F. R. L., A Danação do Objeto: o museu no ensino de história, Argos, Chapecó (2004).
[5] ICOM, 'Definição: Museu' (2015-03-19) in International Council of Museums, ICOM, https://icom-portugal.org/2015/03/19/definicao-museu/#:~:text=O%20museu%20%C3%A9%20uma%20institui%C3%A7%C3%A3o,de%20educa%C3%A7%C3%A3o%2C%20estudo%20e%20deleite (acesso em 2020-09-23)
[6] Crang, M., 'On Display: the poetics, politics and interpretation of exhibitions', in Cultural Geography in Practice, ed. Ogborn, M., Hodder Arnold, London (2003) 255-268.
[7] Denis, R. C. 'Design, cultura material e fetichismo dos objetos', Revista Arcos 1 (1998) 14-39.
[8] Meneses, U. T. B., 'A cultura material no estudo das sociedades antigas', Revista de História 115 (1983) 103-117, http://dx.doi.org/10.11606/issn.2316-9141.v0i115p103-117.
[9] Meneses, U. T. B., 'Memória e cultura material: documentos pessoais no espaço público', Revista Estudos Históricos 11(21) (1998) 89-104, http://bibliotecadigital.fgv.br/ojs/index.php/reh/article/view/2067.
[10] Ono, M. M., 'Design, Cultura e Identidade, no contexto da globalização', Design em Foco 1(1) (2004) 53-66, https://silo.tips/download/revista-design-em-foco-issn-universidade-doestado-da-bahia-brasil-5.
[11] Meneses, U. T. B., 'Do teatro da memória ao laboratório da História: a exposição museológica e o conhecimento histórico', Anais do Museu Paulista: Historia e Cultura Material 2(1) (1994) 9-42, http://dx.doi.org/10.1590/s0101-47141994000100002.
[12] Bottallo, M., 'A mediação cultural e a construção de uma vanguarda institucional: o caso da arte construtiva
[13] brasileira', dissertação de doutorado, Ciências da Informação, Universidade de São Paulo, São Paulo (2011).
[14] Chagas, M. S., 'Em busca do documento perdido: a problemática da construção teórica na área da documentação', Cadernos de Sociomuseologia 2(2) (1994) 29-47, https://revistas.ulusofona.pt/index.php/cadernosociomuseologia/article/view/534. La Rocca, R., 'A Arte da memória e arquitetura', dissertação de mestrado, Arquitetura, Universidade de São Paulo, São Carlos (2007).
[15] Hooper-Greenhill, E., Museums and the Shaping of Knowledge, Routhledge, London e New York (1992).
[16] Albuquerque, F.; Cipiunik, A., 'Exposições: a prática social do design entre memórias e omissões', in Anais do 13 Congresso Pesquisa & Desenvolvimentos, Blucher Design Proceedings, São Paulo (2018) 3341-3350.
[17] Meneses, U. T. B., 'A História, Cativa da memória?: para um mapeamento da memória no campo das Ciências Sociais', Revista do Instituto de Estudos Brasileiros 34(1) (1992) 9-23, http://www.revistas.usp.br/rieb/article/view/70497.
[18] Nora, P., 'Entre Memória e História: a problemática dos lugares', Projeto História 10 (1993) 7-28, https://revistas.pucsp.br/revph/article/view/12101.
[19] Carrier, D., 'Remembering the Past: Art Museums as Memory Theaters', The Journal of Aesthetics and Art Criticism 61(1) (2003) 61-65, https://doi.org/10.1111/1540-6245.t01-1-00093.
[20] Vidal, L., 'Acervos pessoais e memória coletiva: alguns elementos de reflexão', Patrimônio e Memória 3(1) (2007) 3-13, https://pem.assis.unesp.br/index.php/pem/article/view/1.
[21] Le Goff, J., Memória e História, Ed da Unicamp, Campinas (1994).
[22] Mendes, P.; Avelar, M., 'Linguagem e experienciação cognitive: da memória corporal à narrative', Scripta 21(41) (2017) 47-68, http://periodicos.pucminas.br/index.php/scripta/issue/view/929.
[23] Morigi, V.; Rocha, C.; Semensatto, S., 'Memória, representações sociais e cultura imaterial', Morpheus 8 (14) (2012), http://200.156.24.158/index.php/morpheus/article/view/4833/4323.
[24] Puig, R., Biografia da casa-museu: entre o público e privado, dissertação de doutorado, Arquitetura e Urbanismo, Universidade de São Paulo, São Paulo (2018).
[25] Desvallées, A; Mairesse, F. (eds.), Conceitos-chave de museologia, ICOM & Armand Colin, São Paulo (2013).
[26] Chelini, M.; Lopes, S. G. B., 'Exposições em museus de ciências: reflexões e critérios para análise', Anais no Museu Paulista 16(2) (2008) 205-238, http://www.scielo.br/scielo.php?script=sci_arttext&pid=S0101-47142008000200007&lng=en&nrm=iso.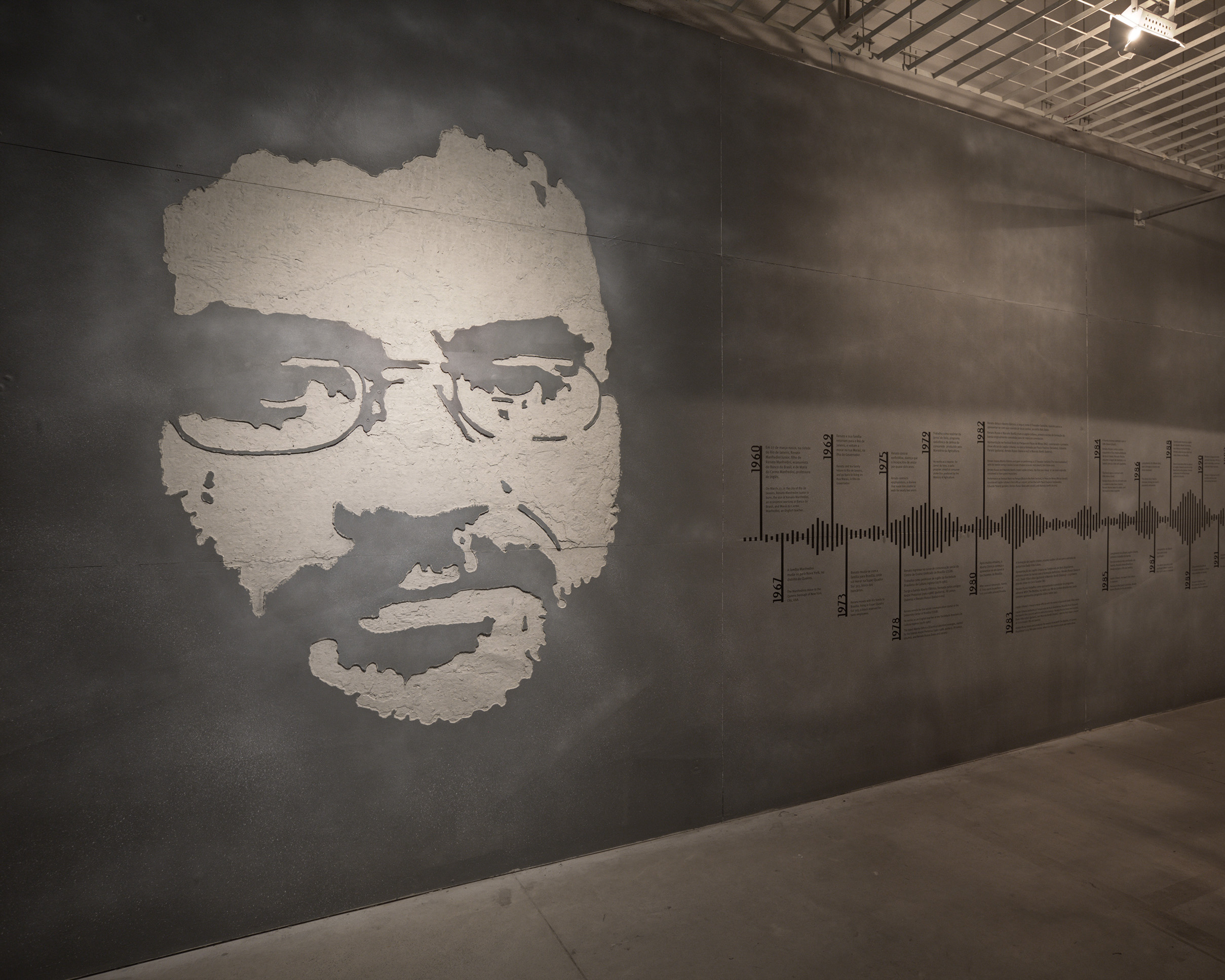 Downloads
How to Cite
Silva Neto, A., & Arantes, P. (2021). The relationship between design, object and memory: the Renato Russo exhibition. Conservar Património, 37, 80–91. https://doi.org/10.14568/cp2020038
License
This work is distributed under a Creative Commons Attribution License (CC BY-NC-ND 4.0) which permits use, distribution, and reproduction in any medium following no commercial or derivatives, provided the original author and source are credited.
Copyright remains with the authors.